Controversial superintendent search ends with unease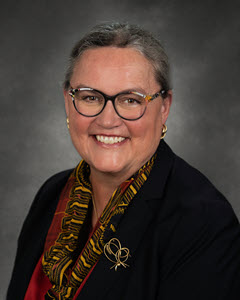 Superintendent Scott Brabrand announced that, consistent with his contract, he would be stepping down as Superintendent after the school year ends. FCPS then began its aptly named "Superintendent Search" to assess and eventually select a new person to take Brabrand's role. 
The field of candidates eventually whittled down to two options: Omaha Public Schools Superintendent Dr. Cheryl Logan, and Dr. Michelle Reid from a school system in Washington state.  
Dr. Logan withdrew from consideration in early April citing that she wanted to continue working in Omaha, despite her endorsements by the Fairfax NAACP. This led to the president of the Fairfax NAACP Karen Camplin stating that she didn't want the first two years of the new superintendent's term to be a "learning gap." Dr. Reid has been questioned about her previous school district's small size, being only 20,000 students compared to FCPS's nearly 180,000. 
Students were also supposed to be a large part of the decision making process, according to FCPS' own messaging on the search, but some have spoken out, critiquing the lack of student input and that the operation was done largely behind closed doors. The student members of the Pride Liberation Project sent a letter stating that students did not have a large enough role or say in the hiring process. The only student weigh-in on the hiring process was a closed door meeting with 11 unnamed students. The Pride Liberation Project further stated that those 11 students are not representative of the voices of all 180,000 students. FCPS did have open town hall meetings and surveys sent out to students and staff across the county, but it is not known how heavily those were weighed in the hiring process.
Walkouts occurred at six different schools across the county, expressing the lack of impact students felt they had on the outcome of the vote. FCPS has yet to make a statement on the matter, declining to comment on the protests. The 9-3 vote that elected Dr. Reid as the superintendent was finalized on April 14th, with Dr. Reid commenting later, "I am committed to listening and learning from this community so, together, we can build on the strengths of Fairfax County Public Schools while developing schools of the future, not the past."