Queen Elizabeth II Passes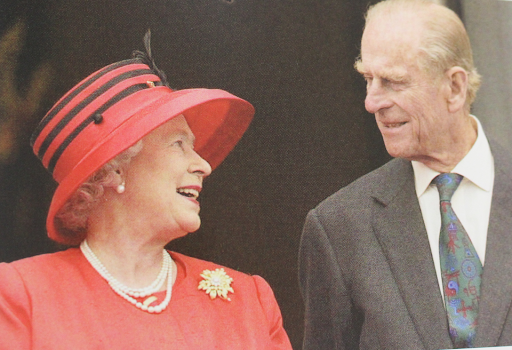 September 8th, 2022 marked the death of the Queen of England, the most iconic woman in the world. 
After suffering from health problems and old age Queen Elizabeth II passed away on a Thursday afternoon. She was in Scotland at Balmoral castle and will be buried in ST. George's Chapel in the grounds of Windsor Castle.
"I'm greatly saddened by the passing of Queen Elizabeth, whose reign was active for around 70 years," said American History teacher Tamara Ogden. "She is a very important example of female leadership in the world. Her long reign has had a huge impact on the history of the Commonwealth, British history, and womens' history. I think that her devotion to her country and balancing the challenges of being a mother and leader are admirable and that she is a great role model for young women. I hope when we look at modern history, we give her voice  and study her impact not only on her country, but on the changing roles of women as heads of state and as influential individuals in leadership positions."
"I heard she passed away, which was shocking. I don't know why, but it felt like it hit home. She is one of the only women I know that has been in power for so long," said junior Soleil Santos.
"Ding-dong, the wicked witch is dead." said junior Paris Johnson.
"I think that it is sad that she has passed, but that it was expected due to her age and condition. It likely will not impact my life too much going forward. Her legacy will be viewed very differently depending on the person. Some will view her as a revolutionary ruler that was great for the country, while others will view her as damaging due to her involvement in British imperialism. Either way, she has had a large impact on history and will not be forgotten," said senior Teagan Britten.
"It was definitely shocking to hear about her death, I really thought she would outlive me! After getting in contact with some of my childhood friends in England, they were all heartbroken from these events. One of them spoke about how she was watching the news for hours on end, you could say the country was holding their breath. It is funny to see the variety of reactions in England and the U.S as well. On my English friend's Instagram stories, they [were] all posting their condolences and heartbreak, which is not surprising. When I lived there I could always sense the loyalty they had for her. But with the next tap on my screen I see hilarious memes being posted by my friends from states like Texas and here in Virginia. As a result, I am refraining from reposting those memes, despite me finding them hilarious, because I know my English friends probably don't want to see any of that. I guess you could call me empathetic. I'm not going to say I have a positive outlook on the Queen, especially with monarchs, but her death is definitely the end of a very long era," said senior Jessica Joyner.