Let's talk about sex…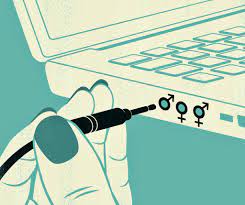 Current FCPS policy requires Family Life Education (FLE) instruction to be taught starting in fourth grade. High schoolers are supposed to receive FLE instruction all four years. Underclassmen are taught FLE curriculum in physical education classes, while upperclassmen are taught FLE in social studies classes. 
"I wish teachers would not treat [FLE] as something to just get over with," said freshman Erin Kang.
In Kang's experience, the physical education teachers who have taught FLE were uninterested in helping students recognize the importance of the lessons. Students are often uncomfortable with FLE material when surrounded by classmates, especially in co-ed groups. The environment of the classes is set by the teachers, whether it be positive or negative. 
"Teachers who want to teach children FLE should teach us, teachers who are passionate about helping us become better and helping kids that are curious," said Kang. 
According to curriculum objectives, "abstinence will be emphasized as the only 100% effective method for preventing pregnancy and the most effective method for preventing sexually transmitted infections" for all high schoolers. Regardless, one thing is certain: high schoolers are engaging in sexual activity. According to a Fall 2021-2022 Fairfax County Public Schools Youth Survey of 8th, 10th, and 12th graders, 11.8% of students in FCPS have had sex. Twenty-five percent of the students who had sex were seniors; 8.8% percent of students who have had sex were sophomores. 
While this message of abstinence is clearly communicated, senior Elysa Pulliam wonders about education for those already engaging in sexual activity. 
"I know abstinence is the best way [to teach sex education] at this age, but I think they need to stray away from harping on abstinence," said Pulliam, "because no one knows what to do once they have had sex and there are consequences there." 
Pulliam adds that FLE should explicitly provide information on local resources that offer free birth control, condoms, menstrual products, and support besides parents and school counselors. While the curriculum specifies instruction regarding community resources in grades nine, it 
does not specify what those community resources are. 
While the curriculum repeatedly covers safety in terms of sex trafficking, sexually transmitted infections, and abusive relationships, students may not have the opportunity to engage in more nuanced conversations about the mental and emotional consequences of sexual activity.
"I think they should teach more about safety, because they do teach about protection, but they need to teach more about safety because there's a lot more than just putting on a condom, you know?" said senior Janiya Mercado-White.
Beyond providing resources to students after they have had sex, students also expressed concern about inclusivity for the LGBTQ+ community and non-binary students. 
"We don't want the school to be marginalized. We don't want to be just focused within the general group. We do want them to branch out to the specifics; it does not have to be completely focused, but we want to acknowledge that [LGBTQ+ students] exist," said senior Ibrahim Mohammed. 
Mohammed also added that what they teach is more about avoiding risk than asking for consent. 
"Having and conducting proper interactions with the other sex or somebody you are trying to have sexual intercourse with is something they should definitely include," said Mohammed. 
On the other hand, White felt that FLE did teach students about their bodies and the changes they go through as they are growing up.
"I personally feel like I did learn, even though it was uncomfortable. I feel like I did learn things about myself and I was more familiar with things because of FLE," said White.
Teacher Bradley Swain, the FLE lead for WS, emphasizes that the curriculum's main purpose is to educate students on topics overall and not necessarily to focus on individual behaviors or practices. 
"Generally, I have found the student response to FLE to be similar to the student response on academic content. Some students really engage with the content of the lessons, some go through the motions, and some are entirely disengaged," said Swain, who is also the head of the History department. "The FLE program is less about having students apply what they learn and more about having students be informed. While applying information one might learn is great, one must learn that information first."
Students seem to believe that many parts of FLE are done well and that it is up to the individual students to determine what they take away. However, some students feel there are important parts of the curriculum that can be changed or improved upon so that they may be prepared for the real world.