Hunger looms, but community rises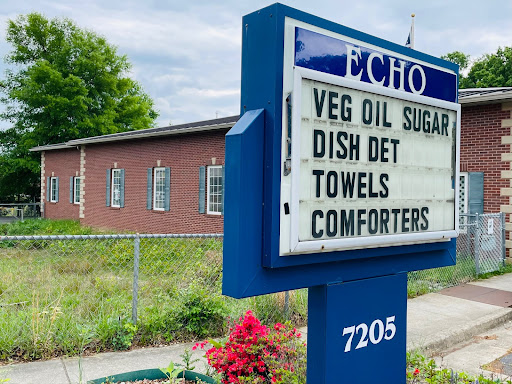 Food insecurity is not only a global problem, but an increasingly local struggle. However, despite rising numbers of students experiencing food insecurity, the community is finding solutions.
The non-profit organization Food For Neighbors reports an average of 453 students being eligible for free or reduced lunch options at WS, 17% of the student population. In the broader  FCPS community, John R. Lewis High School ranks the highest in  students experiencing food insecurity, with 63% of students being eligible for these meals, an eightfold increase in the last  four years.
To combat food insecurity, WS has several solutions set in place, including a food pantry, as well as take-home bags with necessities that are available for students.
"There is a food pantry here at WS that's available for students and parents to access as needed. It contains a lot of shelf staple items, so [items] can include goods and boxed goods. These can be utilized over a long period of time," said school social worker Anne Marie Colligan. "If students are in need, then I recommend they talk to their counselor, because they [or other adults with access to the building or food pantry] would be able to get in touch with me."
Colligan detailed the accessibility and outreach of the pantry, adding how growing numbers have been reaching out as of recently.
"More students and families [have reached out in recent years], as I have received phone calls from families saying 'Do you have resources for food?' Then, I have an opportunity to invite the family to come in to get items from the pantry, or they will tell me some of the things that [they like] to eat," said Colligan. "Sometimes there are dietary restrictions, which we keep in mind so I can pack up some food the student can then take home to the family along with a flier for local resources to know where they can go in the future."
Non-school resources include the Self Help and Resource Exchange Food Network (SHARE), which provides food at a cost of $20 to families in need, as well as the non-profit organization Britepaths which provides Fairfax County residents with emergency food packs. SHARE is located at 5708 Oak Leather Drive, Burke Center and can be contacted at 703-309-8206. Britepaths is located at 3959 Pender Drive, Fairfax and can be reached at 703-273-8829. Several more food pantries are also available at local churches, including Sydenstriker and Messiah United Methodist Churches.
Another resource includes Food For Neighbors, whose mission is "to end child hunger in Northern Virginia."
"I have to emphasize what an amazing leadership team and volunteers we have in Springfield. The Springfield area has some of our most generous donors. Additionally, we serve 100-200 individuals in this area," said Food For Neighbors community liaison and press and grants department member Renee Maxwell.
Maxwell also detailed the impact they have had on the community, not just with alleviating hunger, but improving conditions in education amongst youth as well. Maxwell reported that students' grades have improved as a result of Food For Neighbors' efforts. Furthermore, the start of this organization began with origins in local education.
"When our founder was a PTA president, she was in the counselor's office. She kept seeing kids coming up and asking for food and she was like, 'What is going on?' She learned from the counselor that there's a ton of kids who do not have enough to eat other than their school meals," said Maxwell. "So she thought that we have to do something about this. It is Fairfax County. We can not have people being hungry in Fairfax County. Around this time, the specifics were that one in four children were food-insecure. Now, it is about every one in three."
Food For Neighbors can be contacted on their website, www.foodforneighbors.org. These are only some of the vast solutions to this growing challenge. While food-insecurity is increasing rapidly, the WS community faces this adversity with strength in numbers.