Reintroducing SGA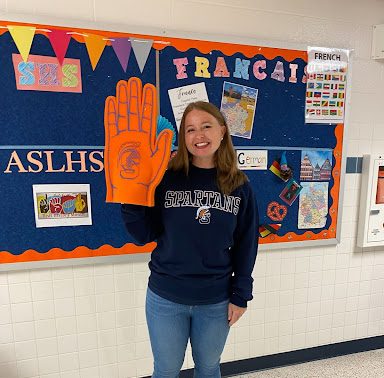 Emily Halstead, world languages teacher, is the new sponsor for Student Government Association (SGA) and is accompanied by a new set of student leaders. JP Ogden is SGA president and Cael Alonzo, Eunice Choe, Grace Corbett, Skyler Earle, and Abdelrahman Moharam are the new SGA officers. 
Sam Jonsson, marketing education teacher, is leaving WS after being SGA sponsor for seven years. Jonsson reflects on mentoring her students through the art of leading and her joys of seeing her students' accomplishments coming to life. 
"There have been a few events that we have started during my time as SGA sponsor that we have seen grow. Watching those events start small and all the hard work that goes into them and seeing what they have grown into, is really impressive," said Jonsson. 
SGA plans the majority of school events, homecoming, pep rallies, spirit weeks, and prom. Planning school events comes with criticism, some constructive, and some not. 
"I think sometimes what people don't fully understand is how much SGA students really do think about, how do we reach every student in the school? How do we make this accessible to all of our students?" said Jonsson. 
Jonsson has often found herself mentoring her students through both constructive criticism and negative feedback from students. She has reminded her students not to take negative feedback personally and also give a voice to the students who do have constructive criticism. Jonsson explains that her students have always worked hard to benefit the school community. 
As sponsor she is most proud of  her students: "They're just hard working, super creative, selfless."
Jonsson hopes that SGA continues to boost school morale and create a positive school space. 
 "I just want to see SGA continue to be something that is here to serve our school, serve our community, encourage all of the students to take part in it, have fun, take risks, try new things, and just enjoy," said Jonsson. 
Halstead, the new SGA sponsor, was actually a participant in SGA when she attended Woodson High School. 
"The friendships, the relationships, the engagement with the community and the life skills that I took out of [taking SGA] have really brought me where I am today," explained Halstead.
Halstead is overwhelmingly excited to be the new SGA sponsor and apply the lessons she learned from her own leadership experience on to her students. 
"When I think back to my most influential high school classes, teachers, and experiences, they all center around SGA and Leadership. The impact of this class and organization, when approached willingly and open-mindedly by students, is immeasurable. It's a full-circle feeling to know that I am now standing in a position to foster these same experiences for my own students, as my SGA sponsors did for me over a decade ago," said Halstead. 
Halstead loved being a SGA student and as a sponsor she hopes her students will feel the same. 
"For me it is such a privilege and an honor to be able to now be in that position of creating an environment where hopefully our SGA and leadership students feel the same way by the time they leave WS," said Halstead. 
Encouraging students to take risks, make mistakes, and connect with other people will be priorities for Halstead. She is excited to hear from students who have been in SGA for years and also the incoming freshmen whowill be joining leadership. 
Halstead's biggest goal will be to "not only continue with the traditions that we've wonderfully established here at WS, but create brand new initiatives, missions, events, programming, community wide events to make this a wonderful place to go to school." 
Halstead recognizes the importance SGA plays in the school community and hopes that WS can become even closer. 
"I think that is truly where the beauty and the magic of the organization comes from is these incredible students that come from a variety of experiences, backgrounds, practices, beliefs, and putting it all together in the hope of creating one student identity and community," explains Halstead. 
Halstead is ready and enthusiastic to be SGA sponsor, stating, "I love being a Spartan, I love West Springfield, so I couldn't be more excited for this opportunity."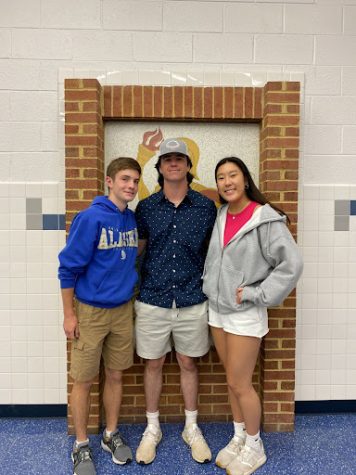 SGA is a student-led organization with WS students taking the forefront of deciding and planning school events. Some students have expressed disappointment with the association this past year. However, there are new students leading and with them comes new ideas. 
Rising president Ogden explains that he will take his role seriously and is ready for the upcoming school year. 
"I am really excited for the next school year and I just can't wait because I think we have a lot of good ideas. I think by implementing them, we'll make the school better and then more people will understand exactly what it means to be a Spartan," said Ogden. 
Ogden recognizes many WS students have been underrepresented, and a major focus for him will be giving these students a voice. 
"One of my ideas is an anonymous suggestion box virtually through Instagram or Schoology, and then we can incorporate those ideas within our school to make it a better, more inclusive space," said Ogden. 
Ogden hopes SGA can implement activities outside of school hours that will bring students together. 
SGA officer Choe says one of the things she wants to focus on is "ensuring that we actually have a pep rally next year and take our responsibilities seriously so no one misses out on that chance."
SGA officer Alanzo explains that one of his biggest goals is "working step by step with administrators instead of coming up with a finished product only for them to reject it." 
Choe also hopes to include staff more with events and have the students and staff build stronger connections so that the school community is one. 
Ogden adds that involving staff with students in events will also help students feel more comfortable coming to teachers when they need help. 
"[All of the SGA officers] are proud to be Spartans, we love this school, and we want what is best for the school," said Ogden.