Spartan summer sports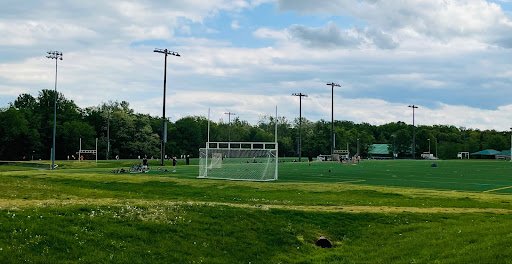 Students are choosing to engage in a variety of summer sports training and other programs, providing new opportunities and personal enjoyment for student athletes.
"This summer, I will be training with some of my club team as well as attending the West Springfield volleyball camp," said sophomore Gracie Swisher. 
Swisher also sees this program as a key to various pathways.
"I think that this will definitely help me prepare for the upcoming volleyball season as well as just improving my skills in general," said Swisher. 
Furthermore, sophomore Mark-Anthony Whyte feels that summer sports programs can lead to new opportunities.
"Over the summer, I'm going to be participating in the AAU Junior Olympics as well as select football camps," said Whyte. 
Whyte considers these opportunities to lead to new possibilities. 
"These will help progress me in my journey in going D1 through training and public exposure."
Swisher feels similarly, clarifying how summer specifically provides novel advantages and time for student athletes.
"I feel like summer is the time to focus on training for sports. You're able to focus on the upcoming season as well as just improving on strength and agility in general," said Swisher. "There's more time to focus on specific skills without having to focus mostly on school."
Such is also the case for sophomore Eva Robertson.
"[This summer,] I am training for my basketball AAU season, as well as my upcoming volleyball and end of track seasons. I know this is what I have to do to accomplish my dreams of playing in college," said Robertson.
Additionally, Swisher emphasized the social importance of summer sports.
"I'm definitely excited to see all of the friends I've made from playing volleyball! Also, summer camp allows me to meet new people, which is always fun," said Swisher.
Basketball Coach Bill Gibson described summer sports programs offered specifically at the school, which includes basketball, softball, baseball, volleyball, and youth football camps.
"For the youth camps, a lot of the players of the teams [assist in leading] the camps along with the program coaches," said Gibson.
Students interested in these programs can find more information on WS sports program's official website, www.spartansports.net.
"Overall, I think that the summer is a really fun and important time to improve in whatever sport you play," said Swisher.