Class of '17, let's all get along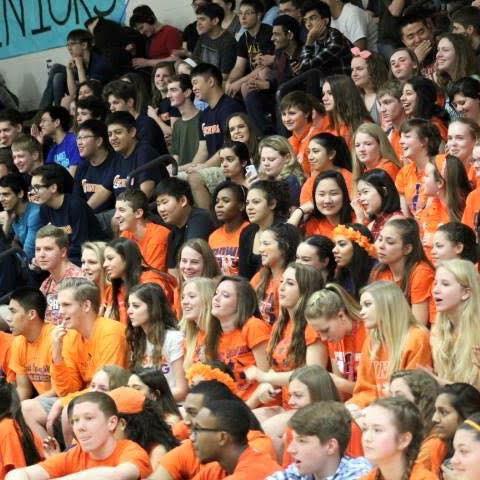 Constanza Hasselmann, Oracle Editor
February 7, 2017
Hang on for a minute...we're trying to find some more stories you might like.
Class of 2017: Eclectic, accomplished, and, contrary to popular belief, fragmented. We are nice to one another, but we reside in separate spheres that seldom meet. Not like "Mean Girls," per se, but in cunning, subvert ways.
I understand that, with over 500 students, it is impossible to have complete class unity; we have a group of disparate interests and talents, one where not everyone gets along. But we must come to the conclusion that those differences make 2017 incredibly interesting—they allow us to find strands of similarity.
We must realize that in spite of our differences, we share a common experience: not only the whirlwind of WS construction and perpetually shifting counselors but also some of the best teachers in the county.
Many of us were overwhelmed with college applications. Soon, anxiety will kick in as well. And I can guarantee that by February, '17 in its entirety will be diagnosed with long-term senioritis.
Maybe it's the fault of individuals who feel as if, with so little time left, there is no point. Or the mindset that "I have already found my friends," which is feasible. The argument that "I will never see these people again" is also convincing, but we have to examine our goals in order to move forward.
Wandering aimlessly through the hallways, avoiding eye contact in order to dodge interaction, is not the answer. Apathy is not an excuse for being rude.
Our class is relatively small; we have not only the ability but the responsibility to know each other.
That being said, I challenge you to go to every remaining WS Senior Night, from hockey, to riffle, to swim. If you've never attended a Spartan theatre or musical performance, now is the time—you'll understand why our groups are some of the best in the state.
Through these ventures, you might renew your sense of Spartan pride. (Sounds like a miracle, I know.)
Prospects of life after WS are exciting, I get it. But that will come…eventually.
It is a waste of energy to dwell on the negative. Instead, focus on the opportunities present now that may never arise again. Act like the person your 50-year-reunion self would be proud of.
Class of 2017, I propose that we make the best out of the next six months. Let go of that grudge from sophomore year or embrace the oddities of others.
Create connections that will take us from merely "L17" to truly "LEGEN17ARY"—because June 20th, 2017, we will all be celebrating. Let's make sure it's together.