Awards shows become home to a mix of entertainment and culture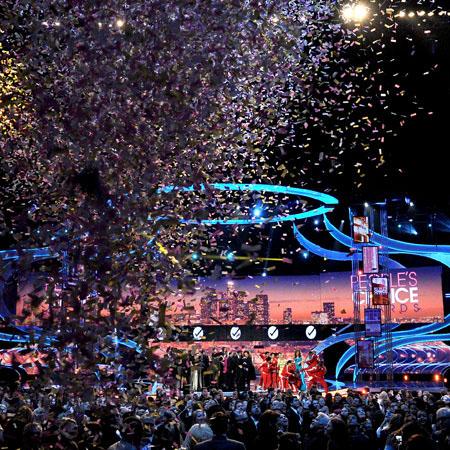 Safia Abdulahi, Oracle Staff Writer
February 22, 2017
Hang on for a minute...we're trying to find some more stories you might like.
Award shows involve people often seen in entertainment. They all come together to create a show and entertain the audience in a different environment. The artists are recognized for the hard work they made throughout the year and that can be exciting to see. Teens usually spend a lot of their free time watching entertainment and the students at WS have an opinion on which award shows they like to see and the reason for that.
Being able to see artists people listen to, enjoy every day win an award can be thrilling. The impact that music has on a person differs, but can have a huge impact. Sometimes it's what gets a person through a hard time.
"When I'm doing homework it's [music] a way to release me from stressful things, but also keep me focused," said sophomore Kyle Mahoney.
But music isn't the only thing that's awarded in the entertainment business. Students in the current generation have an interest in many things that involve technology and TV would be part of that.
The African American culture is evident in the creation of the BET awards. BET, which stands for Black entertainment television, was a step towards African American actors being recognized. Now that BET is one of the most famous networks and having an awards show dedicated to just African American culture shows how far America has come in the entertainment business.
"I'm glad that black culture is more appreciated and integrated," said sophomore Jason Assam
Because America is such a diverse country, we celebrate different cultures every day. Award shows in America may differ from award shows in other countries. Some students at WS don't just like the ones the U.S. has to offer.
"I like to listen to Kpop so it's cool to see my favorite artists perform [Mnet Asian music awards]" said senior Hannah Hwang.
Hwang and her friends often listen to Kpop so watching an awards show with performances she can't really see in an American award show is exciting to her. A lot of students at WS are interested in entertainment often from other countries. They sometimes grow up watching or listening to another culture and that influences their choice to do that.
"I like how they [premios juventud] let new artists have the opportunity to perform, also they show a lot of charities and communities they have helped," said junior Jasmine Colato.