Talk of TikTok ban touches students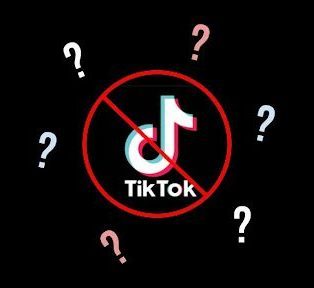 Congress' efforts to pass a bill that could ban TikTok in the United States has caused students to have mixed feelings regarding getting rid of the popular social media platform.
The bill, introduced in March 2023 by a group of senators, has the potential to lead the federal government to ban various foreign technology platforms due to concerns surrounding data collection on citizens. The Chinese company ByteDance owns TikTok and has been said to collect user data, which has caused government officials to raise concerns regarding online security and privacy.
American teens have had varying reactions to the bill. Some students believe that the government is in the wrong to attempt to ban the social media platform.
"The government shouldn't interfere with the social or personal lives of citizens unless they are putting themselves or others in imminent risk," said freshman Leah Kim. "Even with China's laws regarding privacy, specifically their right to access user data at any time, there are other ways in which the US government could go about securing US users' privacy."
For some, TikTok has been an important part of their upbringing, and getting rid of the platform would impact their lives greatly.
"I don't think I'm alone when I say TikTok shaped my life in a way. Having been exposed to it when I was fairly young, I suppose it could be said that I grew up on it, meaning much of the media that I've been exposed to has come from TikTok," explained Kim. "I have witnessed firsthand pieces of viral, iconic media as they came out and followed the trends with a large part of the public, which has helped me build bonds and relate to others in more meaningful ways."
While some students are upset by the potential ban of the platform, others believe that banning TikTok will lead to progress in society.
"I think [banning TikTok] is a step in the right direction due to the fact that so many teens are addicted to it and spend hours on end on it," said junior Mia Shannon.
TikTok is a big distraction keeping students from completing their schoolwork. Oftentimes, the social media platform leads to procrastination on larger assignments and studying.
"I feel like I would have so much more time on my hands because so much time is [dedicated] to that app, and I think I would get more stuff done," said freshman Olivia Lang.
Some students are already living without the platform. Sophomore Grace Chapman has recently deleted TikTok from her devices, causing her to reflect on her experience with the app.
"I just deleted [TikTok] yesterday, and I am looking back at it from a past angle. I would definitely have had a lot more free time," remarked Chapman. "I would definitely [have been] a lot more productive overall because it is pretty distracting when you are working on other stuff but your phone is right there, and TikTok just gives you so much media so quickly that it's easy to forget what you are doing"
While the bill is still being discussed among government officials, some students believe that the federal government should not be worried about the issue of online security at the present moment.
"I feel like [the government] should be focused on other things right now, so I really don't think it's necessary for them to ban it, but I'm not really sure what the backstory is," said Lang.
Although the future outcome of the bill is uncertain, teens are torn as to their opinions on the issue. For now, students will continue to scroll and study simultaneously until further notice.