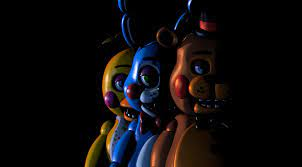 WS fans' expectations are varied as they gear up to watch "Five Nights at Freddy's" ("FNAF") in theaters on Friday, October 27.
Despite major controversy over the expected success of the "FNAF" movie adaptation, fans are choosing to disregard the differences between the film and the game to maximize their enjoyment.
"I'm very excited for the movie, I think if the movie doesn't turn out to be canon to the games, I still think it's going to be really fun to actually see on the big screen. I think it will be really fun to see the characters that we have been watching in [live-action]," said junior Malak Al-Nazer.
Story continues below advertisement