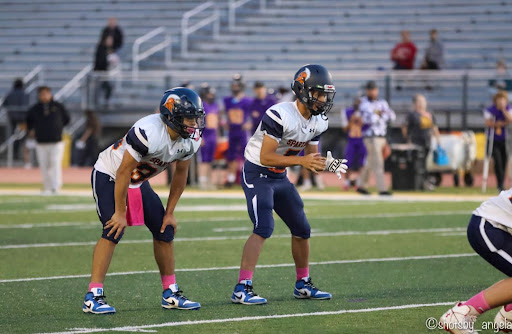 The freshman football team has had a successful season, achieving a record of 6-2.
"We are a solid team at the moment. In the next few years we will definitely get better," said freshman Nathan Fournier.
Gavin Price, wide receiver turned quarterback, has thrown for 246 passing yards. He ran for one touchdown and threw another against Lake Braddock Secondary School. Running back Anthony Robinson, labeled "Honey Badger" by his father, rushed for 809 total yards and scored the game winning touchdown against West Potomac.
On the defensive side, linebacker and kicker Brennan Telfer leads the freshman defense in tackles with 59, 12 tackles for losses and an interception versus Woodson.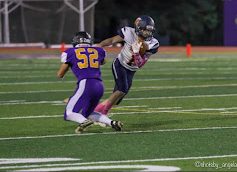 Freshman Nathan Fournier (Photo courtesy of @shotsby_angelina)
Story continues below advertisement