Controversy encompasses World Cup competition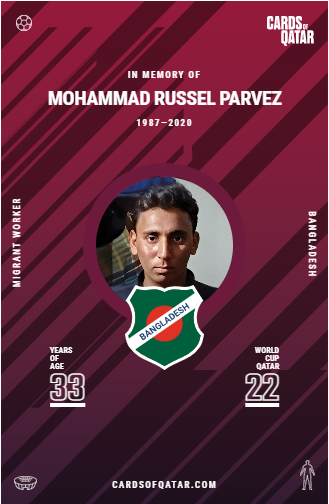 With 32 teams, 28 days, eight groups, and possibly hundreds dead, the 2022 World Cup has caused an outburst of emotion ranging from fans screaming for their favorite team to families crying for their lost loved ones.
According to Cable News Network, Qatar was in the running to host the World Cup alongside other countries, including the United States. Due to their inability to hold enough people in their country, along with the lack of stadiums and the country's intense heat, Fédération Internationale de Football Association (FIFA) had originally flagged Qatar as "high risk." Yet it was still chosen to host the 2022 World Cup.
The decision was called into question by the Department of Justice in March of 2020, when they claimed that officials had been bribed during the voting process. This would justify why Qatar had 14 votes for the 2022 World Cup despite FIFA flagging it as "high risk." 
"The World Cup is a huge event; that's why people are in class watching TV instead of paying attention. Qatar couldn't handle that amount of people, so they shouldn't have put themselves in the bid," stated senior Eveleen Diep.
Qatar was given 12 years to prepare when it was chosen by FIFA in 2010. Deutsche Welle, a media company, reported that Qatar underwent the construction of seven new stadiums and the renovation of an old one, in addition to the construction of roads, hotels, transportation, and other buildings to support the incoming flow of people. This has earned Qatar the title of the most expensive World Cup. Despite the price tag being over 220 billion US dollars, workers were still underpaid.
"I think Qatar could have paid their workers more because they had so much [money] to spend, and they were working in such dangerous conditions," said senior Amber South.
In response to the backlash, Qatar revised the Qatar Labor Law in support of migrant workers, raising their minimum wage to 1000 QAR a month, along with 300 for food and 500 for accommodations. Though only equating to 494 US dollars a month, Qatar had partnered with the International Labor Organization to improve the pay of workers. Therefore, the news that migrant workers continued to be underpaid in unworkable heat was surprising to fans.
Bringing even more of this system to light, multiple people died working to build a place for the World Cup. Due to misinformation, the official number of deaths has been changed multiple times. A Qatar government official informed CNN that 37 people had died on site, though this number has been altered by multiple sources, one of them being the Qatar World Cup Chief. 
When the Qatar government official stated that 37 people had died, they only stated the people who had died on site. Hassan Al-Thawadi, the Qatar World Cup Chief announced in an interview with Piers Morgan that over 400 migrant workers had died due to their connection to the projects being done in Qatar. Other sources, such as theguardian.com, have been estimating for higher numbers in the thousands, but according to Hassan Al-Thawadi, that number is counting all of the deaths in Qatar even those with no relation to the preparation for the World Cup. This event could have been held in countries that were prepared with the equipment and the stadiums, therefore preventing the death of these immigrants.
"As someone who plays soccer, it's supposed to be a fun sport and it's just devastating that now it's turned into a crime scene where people are dying for no good reason," said Diep.
In competition, there is a friendly rivalry between fans and even teams but there should never be death. Qatar was originally incapable of holding this event and when ignoring the multiple signals sent from FIFA and others, they continued to host this event resulting in the death of at least several hundred.