Santa Claus came to town and brought some friends…
Isabella Naccarato , Oracle Staff Wriiter
Ho! Ho! Ho! Santa has come to town! It seems Santa decided to come a little early this year. In mid-December the WSHS Choir held its annual "Breakfast with Santa," a long... Read More »
Feb 4
WARNING: Tough commutes to class ahead
Zobia Nayyar, Entertainment Editor
Students push the heavy trailer door open the second the bell rings. Panting from the long walk from one side of the school to the other and outside to the trailers. WS students... Read More »
Feb 4
Is the trimester system feasible?
Kathleen Amann, Viewpoint Editor
The trimester format in school systems, where the year is split into three pieces instead of two, has grown in popularity over the past two decades. FCPS is debating implemenring... Read More »
Feb 4
View All »
Austin McHale, Oracle Online Editor
When one of your players hits over 40 homeruns and bats at .330, you'd think that a spot in the postseason is guaranteed, especially in one of the weakest divisions in Major... Read More »
December 3, 2015

The OCHO: Soccer with a fiery twist
December 3, 2015
Soccer is the most popular sport in the world, with avid followers ranging far and wide, in places such as the mountains... Read More »
Friday night lights still hold the memory of Number 58
December 3, 2015
Every Friday before a home football game, the team members touch the "58" rock and are reminded of the struggles a former... Read More »

Taking it up a notch in college
December 3, 2015
It's not just about the athlete. It's about their passion and mentality to work toward a better game. For one thing,... Read More »
View All »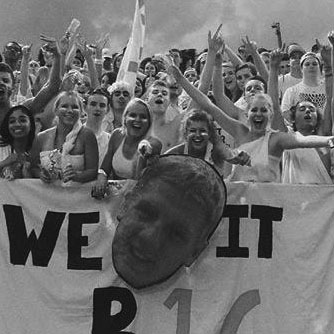 Nora Boyle, Oracle Editor
Friday night lights turned into Friday night fights by the end of football season with hostility between the football team and the "Hype Squad," but with good reason. Starting... Read More »
February 2, 2016

Public service announcement: Racism still exists
February 2, 2016
In case you have been living under a rock for the past... Read More »

February 2, 2016
For those who bring their lunch to school: make sure... Read More »
View All »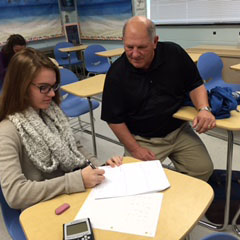 Sarah Thompson, Features Editor
Amidst the tests, quizzes, chapter, and overall work that come with a school year already in full swing, change can be difficult for both teachers and students. Math teacher... Read More »
February 4, 2016

Padgett strives to keep daily 'balance' in schedule
February 4, 2016
High school is hard, and is harder when you have to... Read More »

Love can be a synonym for food
February 3, 2016
WS has cooked up a delicious elective that many students... Read More »
View All »

November 16, 2015
What the Scoop is Thankful for …and Not So Much
December 4, 2014
... Read More »

FRESHMAN ANONYMOUS: A 12-STEP GUIDE TO SURVIVING FRESHMAN YEAR (Based on Alcoholics Anonymous 12-Step Program)
October 6, 2014
Step 1: "We admitted that we were powerless under upperclassmen and that our lives had become unmanageable." Being a freshman is all about admitting... Read More »
View All »
Calvin Wilder and Pablo Suarez, Oracle Staff Writers
Calvin and Hobbes may be the most beloved children's cartoon of all time, but that won't stop us from making a mediocre pun and creating a column to profit off... Read More »
May 19, 2014
October 15, 2013
Dear loyal subjects, It has come to our attention that some of you plebeians have taken PDA to a whole new level. As seniors, we are all too familiar with overly touchy couples (ew, stop), but friend... Read More »
What's your sign when it comes to school supplies?
October 15, 2013
A new school year means a new locker combination, wardrobe, set of teachers, and possibly new friends. Obviously school is stressful enough and deciding who is worthy of your friendship can take up quite... Read More »
View All »
March 14, 2012
Megan Burpo and Lauren Giery, Oracle Staff Writers
February 1, 2012
View All »