Volleyball sets its way to Conference 6 success
Brittany Norris, Page One Editor
They are winners, no doubt about it. A 3-2 win over Patriot High School Tuesday night sends our Spartan Volleyball team into the Northern Region's Final Four for the first... Read More »
Nov 16
We Want You…to register to vote
Isabella Naccarato, Oracle Staff Writer
Seniors who have already turned 18 were given the opportunity to register to vote through the school until November 3rd. The registration process can be confusing and difficult,... Read More »
Nov 16
Senior lot… more like senior NOT
Christian Locke, Oracle Editor
Those fortunate enough to have a parking spot in the senior lot may be parting with them soon. Students are currently lost in the euphoria associated with having a spot in... Read More »
Nov 16
View All »
Thomas Susa, Managing Editor
The tarps have been rolled off the field and thousands of fans are slowly filling the stands of Nat's Park as the Nationals take the field for their tenth season here in... Read More »
May 15, 2015
If you ain't talkin' Mo'ne, I don't wanna talk
May 15, 2015
Mo'ne Davis is the first girl to win and pitch a shutout in the Little League World Series (LLWS). Davis broke down barriers... Read More »
May 15, 2015
The tennis season has gone into full swing. Following the endless snow days in late February and early March, the season... Read More »
May 15, 2015
In 2015, the NBA Playoffs are not safe. There are threats across the country: Rockets are firing in Houston, shooters are... Read More »
View All »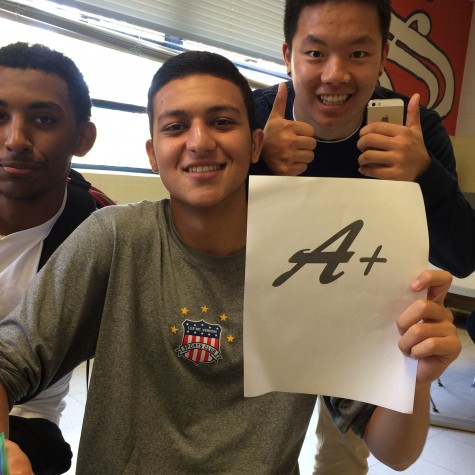 TJ Gleason, Oracle Managing Editor
These two words have been discussed a lot around the halls and in the meeting rooms of the administration: learning standards. A new push, headed by Principal Mike Mukai,... Read More »
November 16, 2015

Don't stress about it; do something about it!
November 16, 2015
Colleges like to see that you have challenged yourself,... Read More »

The school's class-switching situation
November 16, 2015
At the start of last year, counselors were overwhelmed... Read More »
View All »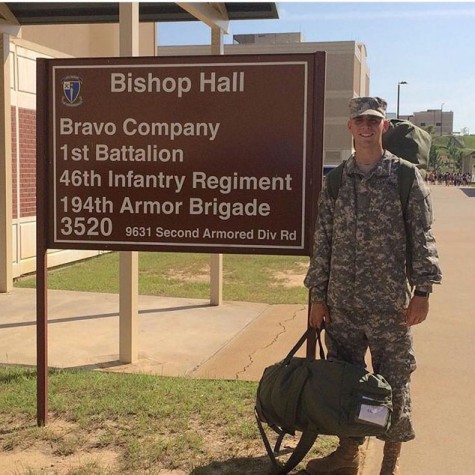 Maggie Sandusky , Oracle Staff Writer
Every year approximately 80,000 men and women enlist in the Army. Senior Adam Triassi is going to be joining those ranks Going into the Army has been his goal since he was... Read More »
October 28, 2015

Best friends stay active in Spartan community
October 28, 2015
Nearly 10 years after graduating, two Spartan alumni... Read More »

May 1, 2015
The class that studies... Read More »
View All »

November 16, 2015
What the Scoop is Thankful for …and Not So Much
December 4, 2014
... Read More »

FRESHMAN ANONYMOUS: A 12-STEP GUIDE TO SURVIVING FRESHMAN YEAR (Based on Alcoholics Anonymous 12-Step Program)
October 6, 2014
Step 1: "We admitted that we were powerless under upperclassmen and that our lives had become unmanageable." Being a freshman is all about admitting... Read More »
View All »
Calvin Wilder and Pablo Suarez, Oracle Staff Writers
Calvin and Hobbes may be the most beloved children's cartoon of all time, but that won't stop us from making a mediocre pun and creating a column to profit off... Read More »
May 19, 2014
October 15, 2013
Dear loyal subjects, It has come to our attention that some of you plebeians have taken PDA to a whole new level. As seniors, we are all too familiar with overly touchy couples (ew, stop), but friend... Read More »
What's your sign when it comes to school supplies?
October 15, 2013
A new school year means a new locker combination, wardrobe, set of teachers, and possibly new friends. Obviously school is stressful enough and deciding who is worthy of your friendship can take up quite... Read More »
View All »
March 14, 2012
Megan Burpo and Lauren Giery, Oracle Staff Writers
February 1, 2012
View All »