Lisi Bradshaw, Scoop Editor
With the beginning of the school year upon us, it is not uncommon for students to find themselves swamped with work and struggling to make sure that dreaded letter "F"... Read More »
Oct 20
Hannah Libovicz, Oracle Online Editor
WS is not only home of the Spartans, but also home of two Rio Olympians; one of them being a gold medalist. Matt Miller, 27, placed fourth and seventh in two different Men's... Read More »
Oct 20
On your mark, get set, run to class
Sarah Petrus, Viewpoint Editor
There are footsteps pounding on the ground, hands gripping the fence and propelling themselves over, and arms shielding eyes from the dust and wind. Now, this may sound... Read More »
Oct 20
View All »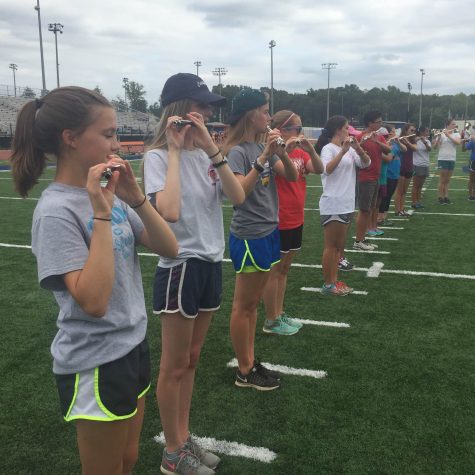 Shafuq Naseem, Features Editor
For sports fanatics, Friday night means football and cheerleaders, but people often forget about one component to Friday night lights: Marching band.Some people may argue... Read More »
Dec 5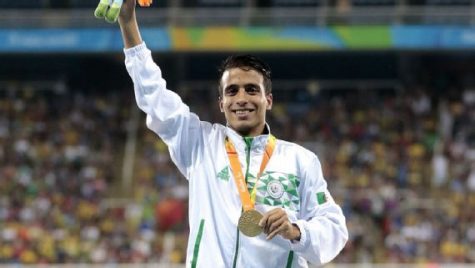 Paralympic athletes go for the gold
December 5, 2016
Now that Ryan Lochte and his robbery fiasco has left Brazil, we can focus on the Paralympic Games that are ongoing in Rio. The... Read More »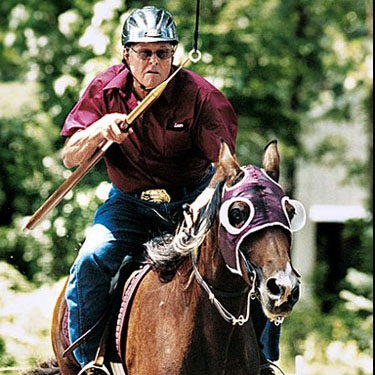 December 5, 2016
Picture yourself, a medieval knight with long flowing hair on your fearless stallion holding a 10-foot lance riding towards... Read More »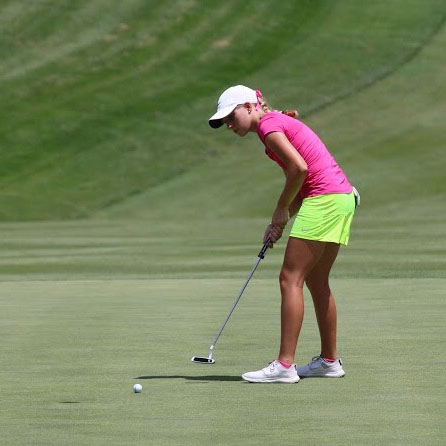 December 5, 2016
It would be an understatement to say that senior Sidney Walker is a driven, accomplished golfer, considering she competed... Read More »
View All »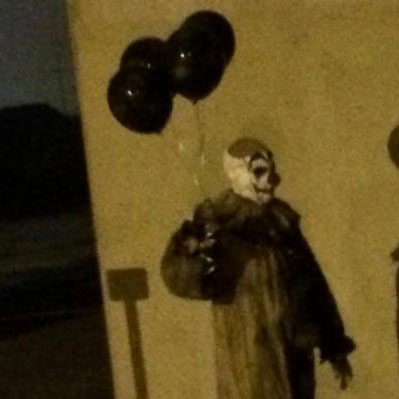 Miguel Terrazas, Sports Editor
This year has surely seen its ups and downs, but nothing really compares to this new twist. Clowns have been reported to be seen just walking around in the creepiest way. The... Read More »
Dec 5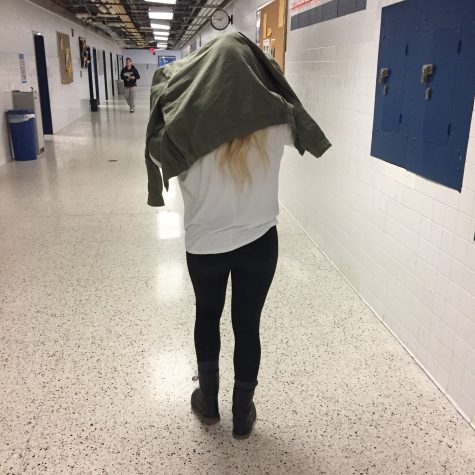 December 5, 2016
Just because it's not raining outside, doesn't... Read More »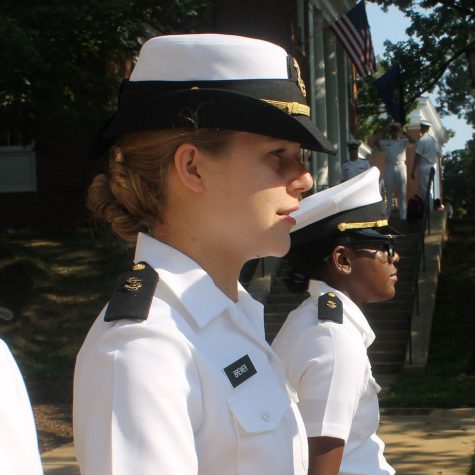 Wait! We don't get November 11 off?
December 5, 2016
Our service men and women put their lives on the line... Read More »
View All »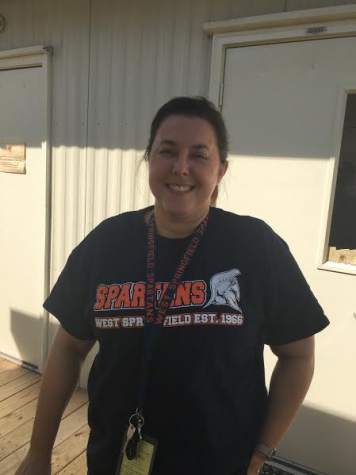 Katelynn Rodriguez, Business Editor
WS had her at Hola. Spartans presented a warm welcome to new Spanish teacher, Michelle Caldwell-Weiner, to the foreign languages department. Before her career in teaching,... Read More »
Dec 7
Career Center relieves seniors' stress
December 7, 2016
Seniors scurry to get their applications done during... Read More »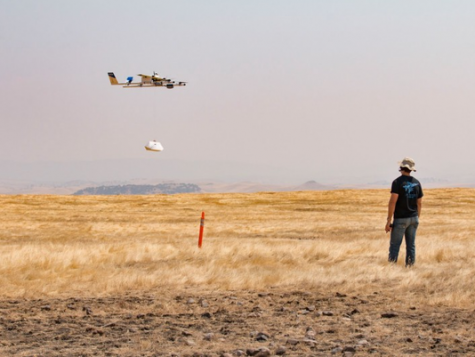 Tech students look forward to 'Air Chipotle'
December 7, 2016
Is it a bird? Is it a plane? No, it's a chipotle burrito. Alphabet Inc. and... Read More »
View All »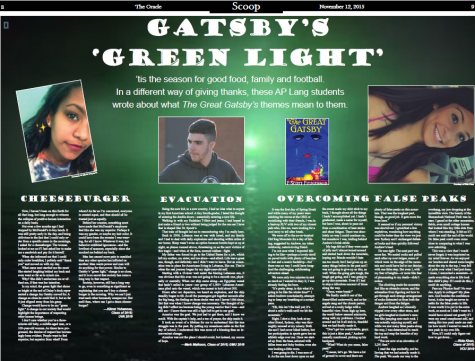 November 16, 2015
What the Scoop is Thankful for …and Not So Much
December 4, 2014
What we are thankful for... Our Brand New Gorgeous Water Fountain For those who have not yet discovered this beauty, we have a new state... Read More »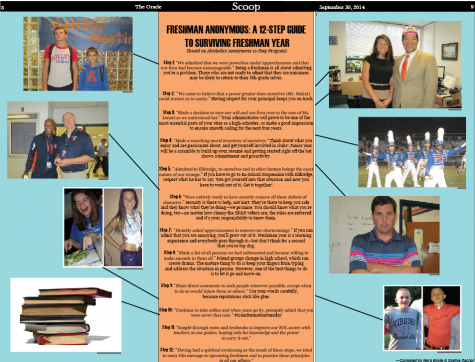 FRESHMAN ANONYMOUS: A 12-STEP GUIDE TO SURVIVING FRESHMAN YEAR (Based on Alcoholics Anonymous 12-Step Program)
October 6, 2014
Step 1: "We admitted that we were powerless under upperclassmen and that our lives had become unmanageable." Being a freshman is all about admitting... Read More »
View All »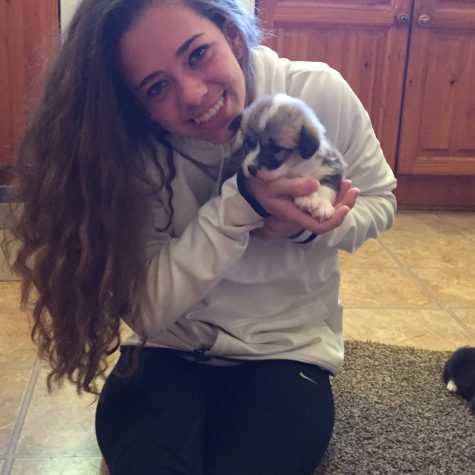 Anya Hawkins, Managing Editor
High school days can be long and tiring, but coming home to an ecstatic, furry pet sure does make your day a whole lot better. Who needs human best friends when you have... Read More »
Dec 7
Did someone say 'Pumpkin Spice'?
December 7, 2016
You step outside in the morning and are immediately hit with a hypothermia-inducing blast of icy air. You step outside in afternoon and are immediately hit with a heat wave comparable to the climate o... Read More »
October 28, 2016
Welcome to Sparta, where we walk through the heat, the cold, the rain and the snow trying to survive the chaos of high school (as if it weren't hard enough). For all you newbies, your dreams of an ideal... Read More »
View All »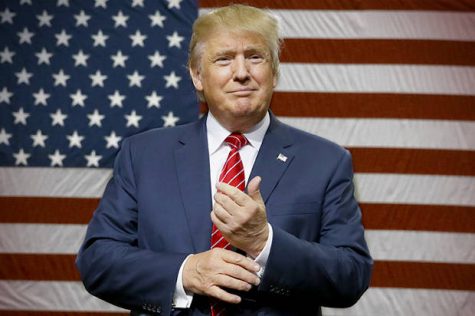 Will Cheshire, Special to The Oracle
Thomas Jefferson, an honorable Virginian, once said that "A wise and frugal government, which shall restrain men from injuring one another, shall leave them otherwise free... Read More »
Nov 1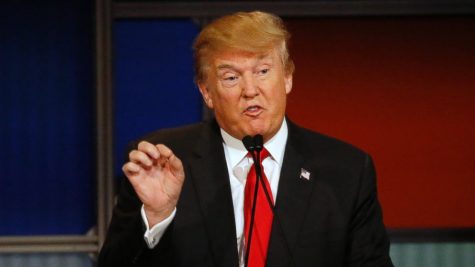 Austin McHale, Oracle Online Editor
Donald Trump has been called many things during his campaign, like racist and idiotic, but how much does anyone really know about Trump? His slogan, "Make America Great... Read More »
Oct 20
View All »