Black Student Union spreads message of unity at WS
Brittany Norris, Page One Editor
For more than two decades, the Black History Month assembly has been a fixture of our school's February. In recent years, the Leadership class has organized the event.... Read More »
May 25
Oh, the places you'll go! To win Mr. Spartan
Laura Schwabenbauer, ETC. Editor
He's beauty, he's grace, he's elegance, and taste. He's Mr. Spartan! After a seven-year hiatus, the male beauty pageant is back and made its debut last week. And... Read More »
Mar 31
Isabella Naccarato, Oracle Staff Writer
Winter is coming to an end and spring break is finally on its way! There's so much to do, from traveling and college deadlines to sleeping in until noon. By the time break... Read More »
Mar 31
View All »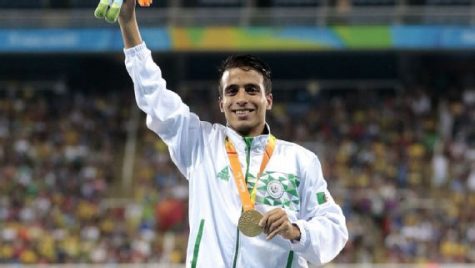 Now that Ryan Lochte and his robbery fiasco has left Brazil, we can focus on the Paralympic Games that are ongoing in Rio. The international multi-sporting event for disabled... Read More »
September 28, 2016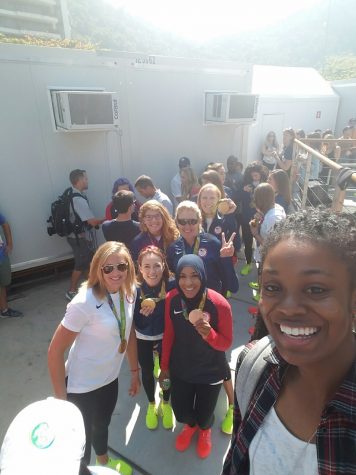 September 28, 2016
The thunderous roars of cheering fans filled the Olympic stadiums and household living rooms. This past summer, a few Spartans... Read More »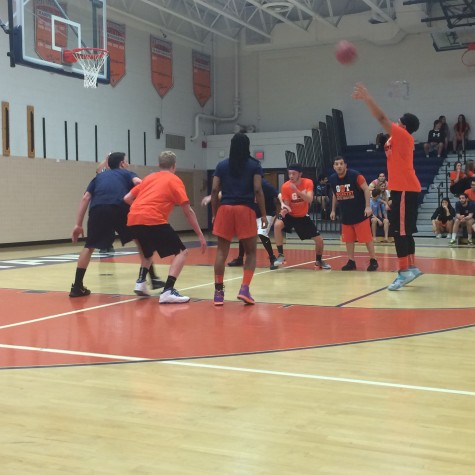 Students vs. staff b-ball game
March 30, 2016
When math teachers start crossing over students faster than they can cross multiply, it can only mean that the annual Staff... Read More »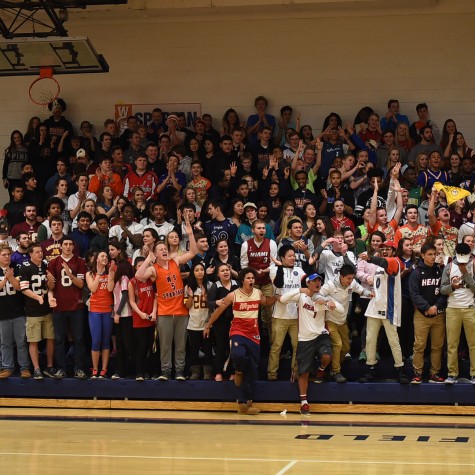 Spartans go all out for game-outs
March 30, 2016
White out, black-out, camo-out, neon-out, pink-out, orange-out, blue-out, prep-out, jersey-out, luau-out—these are just... Read More »
View All »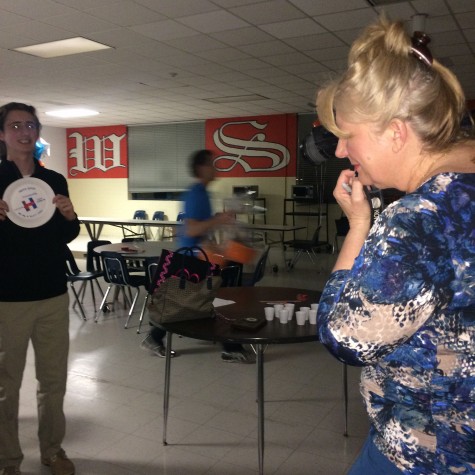 Maddie Winslow, Features Editor
Being raised in this generation of new technology, it seems that most teenagers and young adults naturally have the knowledge of how to operate social media properly; our... Read More »
March 29, 2016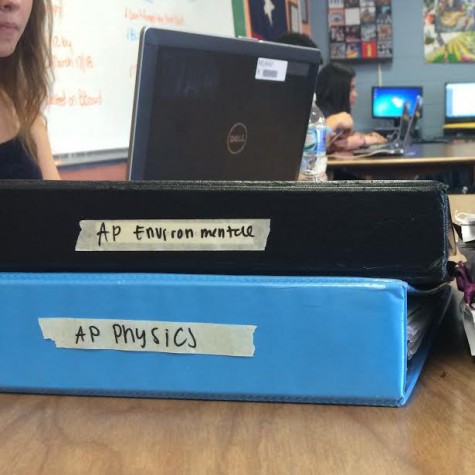 Who's telling us the truth about AP classes and college?
March 29, 2016
Four years of math, four years of a science, three... Read More »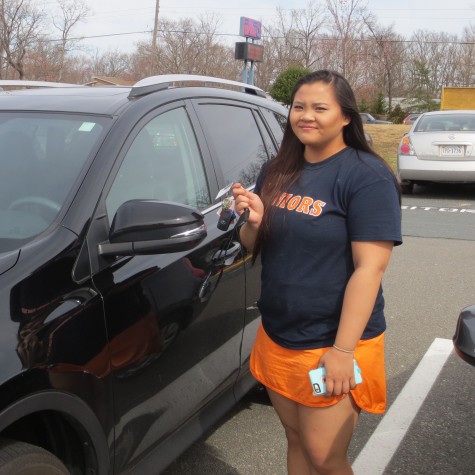 A teen's struggle with responsibility
March 29, 2016
Driving is great: you sleep through Driver's Ed,... Read More »
View All »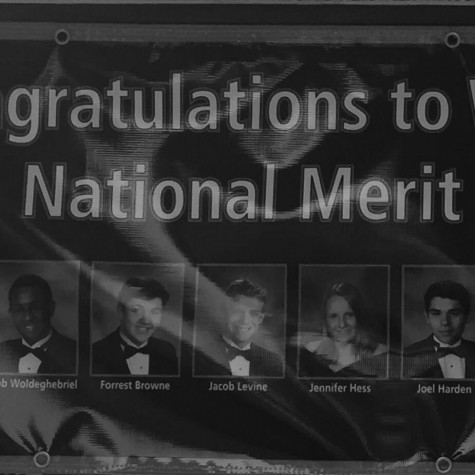 Daniel Bishop, Oracle Staff Writer
A group of intellectually gifted scholars were selected to be apart of the 2016 National Merit Program. The National Merit Scholarship Corporation (NMSC) is a non-profit... Read More »
March 30, 2016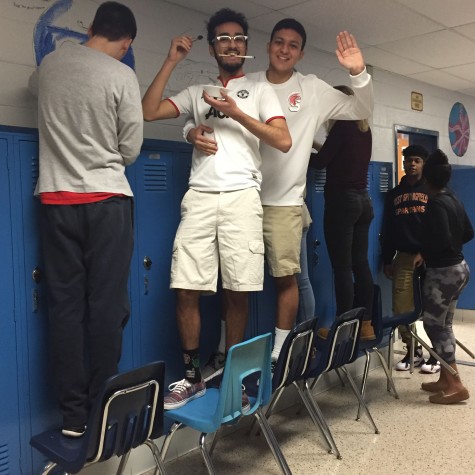 WS students leave their mark on WS
March 30, 2016
Murals have been around since the dawn of time. They... Read More »
Tech Theater seniors leave lasting impressions
March 29, 2016
Countless memories can be made in the four years that... Read More »
View All »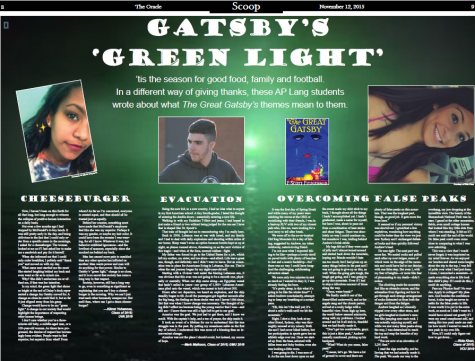 November 16, 2015
What the Scoop is Thankful for …and Not So Much
December 4, 2014
What we are thankful for... Our Brand New Gorgeous Water Fountain For those who have not yet discovered this beauty, we have a new state... Read More »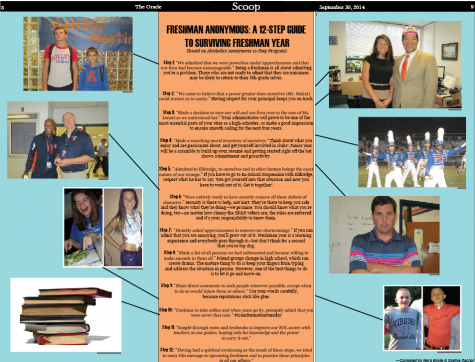 FRESHMAN ANONYMOUS: A 12-STEP GUIDE TO SURVIVING FRESHMAN YEAR (Based on Alcoholics Anonymous 12-Step Program)
October 6, 2014
Step 1: "We admitted that we were powerless under upperclassmen and that our lives had become unmanageable." Being a freshman is all about admitting... Read More »
View All »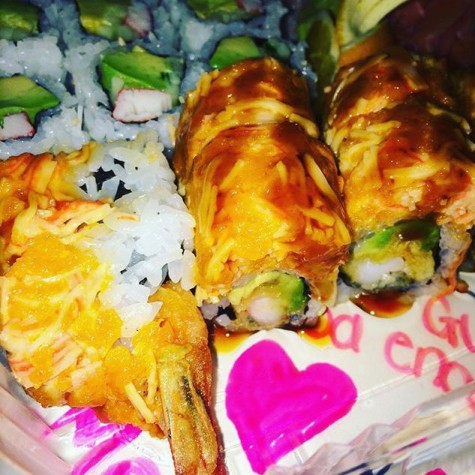 Nora Boyle, Oracle Editor
California rolls from your local grocery store seem about all you can get for sushi in Springfield, Virginia. If you are looking to up your sushi game, you have come to the... Read More »
March 30, 2016
It's time for Calvin and…Pabs?
May 19, 2014
Calvin and Hobbes may be the most beloved children's cartoon of all time, but that won't stop us from making a mediocre pun and creating a column to profit off of its success. And thus we wind up wit... Read More »
October 15, 2013
Dear loyal subjects, It has come to our attention that some of you plebeians have taken PDA to a whole new level. As seniors, we are all too familiar with overly touchy couples (ew, stop), but friend... Read More »
View All »
March 14, 2012
Megan Burpo and Lauren Giery, Oracle Staff Writers
February 1, 2012
View All »