The future of the world lies in Web3's empowerment of the individual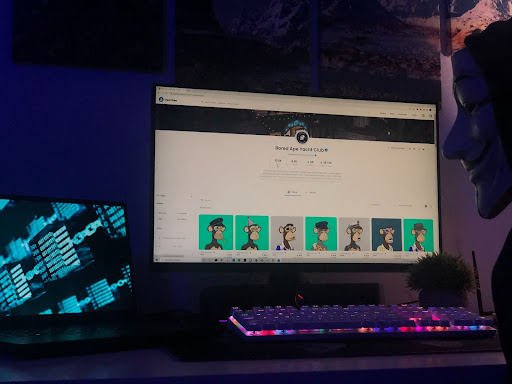 The virality of NFTs represents only one puzzle piece of an entire universe of cyberspace: a new phenomenon called Web3, or Web 3.0, that incorporates the blockchain, DAOs, and cryptocurrency into one decentralized future.
To understand the abstract concept of Web 3.0, Web 1.0 and 2.0 must first be defined. The period from 1991-2004 characterizes Web 1.0, which is when the World Wide Web (WWW) was essentially one big encyclopedia. Made up of static pages, Web 1.0 lacked interactivity and served as a "read-only" resource. Web 2.0 defines the WWW from 2004 to the present. 
The explosive evolution of Web 2.0 ushers in the highly interactive internet known today, where users can "log in" and create content instead of merely consuming it. In Web 2.0, centralized companies like Facebook (now Meta) and YouTube collect and sell data to advertisers, all in an effort to perfectly cater content to individual users and keep them using their products. Presently, users have gone from consumers and creators to the product being sold. 
Web 3.0, typically referred to as simply Web3, represents a revolution of cyberspace launching from the present into the future. It is important to note that Web3 is not a product or an official project that can be precisely defined, but rather an expansive concept composed of a bunch of little ideas. Summarily, the objective of Web3 is complete decentralization. 
Decentralization is the golden key, and this is where DAOs come into play. DAO stands for Decentralized Autonomous Organization and serves as an application of what Web3 is all about: giving power to the public. DAOs run on code created by and agreed upon by the founders. With the use of smart contracts (simple programs stored on the blockchain) and machine learning algorithms, DAOs are completely self-sustainable and code-driven. This means there is no need for CEOs or Presidents.
DAOs create and distribute tokens, and tokens generally correlate to votes or membership in the DAO. Members can earn tokens, typically by contribution, and therefore earn more votes or stake in the DAO, depending on its structure. Because members hold DAO tokens, they become shareholders in the organization and can vote on all kinds of decisions that affect the DAO, including changes in the code. 
Tokens can also translate to cryptocurrencies such as Ethereum and Bitcoin, giving them a price and explicit value in the market. To mitigate a hierarchy of the holder of the most tokens having the most influence in an organization, other forms of governance and consensus are being explored. DAOs contribute to a modern concept of token-based economics that may be the future of all currency.
Upon which all of the aforementioned activity will occur is blockchain technology. A blockchain is literally a chain of "blocks" that contain data. The data that the blocks contain depends on the type of blockchain. In short, blockchains record all data transactions for any given network and these records are open at all times to any person who wants to see them. 
Anyone can add a block to the chain (and even be rewarded for it with crypto), but changing an existing block is nearly impossible without invalidating the entire chain link after that block (because of other components such as hashes, proof of work mechanisms, and peer-to-peer networks or P2Ps). This inability to tamper with past blocks ensures that records remain accurate and eternal.
What makes blockchains the basis of internet advancement is their Fort Knox-like security and masterfully complex decentralization. All networks have to reach consensus that a block is valid for it to be added to the chain, and no one central authority manages it. This decentralization provides maximum security and also makes it so that DAOs (which rely on blockchains) can't be shut down by any authority, even the government, unless the DAO votes on it.
With the meshing of all of these elements, Web3 is anticipated to be a completely interconnected, decentralized space with the use of personal digital crypto wallets that will serve as universal logins and manifest a new online identity. The Metaverse, avatars, and life in virtual reality will be made more cohesive and genuine with real digital ownership thanks to Web3 and blockchain. 
A phenomenal resource to learn more about the intimate details of Web3, DAOs, the blockchain (especially hashes, proof of work, P2Ps, and mining), cryptocurrency, and other components such as smart contracts and NFTs, is the channel Whiteboard Crypto on YouTube.
With Web3, the individual is empowered.