The lasting effects of quarantine hobbies: two years later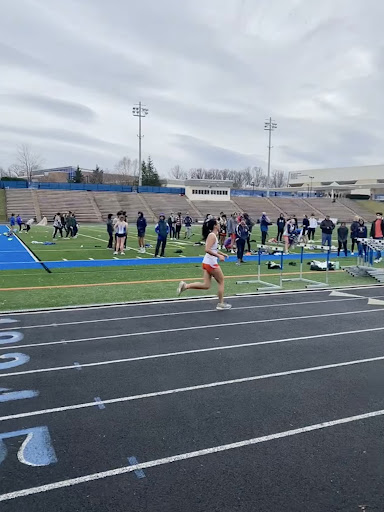 When school, sports, and other activities were canceled due to COVID-19, Spartans were forced to find new hobbies to occupy their time. While some people got rid of their newfound interests once the typical school schedule returned, others kept them and allowed them to leave an impact on their current lives.
"I started running, and it impacted me as I made cross country and track this year because of it," said freshman Jodie Weeks. "I've made more friends from the sport and I am happier compared to middle school."
With more freetime, it helped students find themselves and discover parts of themselves they didn't know they had.
"One weekend, my mom said 'let's make cupcakes,' and I thought it was really fun so since then, every weekend I make treats for my family and my neighbors and it's a great way to give back to people and at the same time, I also really enjoy it," said freshman Evelyn Jurden.
In a time of need, people also found hobbies that contributed to their community and allowed them to express their creativity. Due to the time commitments of school, however, many of these types of hobbies were abandoned.
"I used to do crocheting and painting but stopped doing it once school started," said freshman Daejah Baker.
While some didn't start things because they were busy, others allowed things they found boring to be part of their daily routine because they found it "normal", but when everything "normal" went away, so did those activities.
"I did volleyball pre-COVID, but I was never really that into it," said sophomore Charlotte Whipkey. "I just did it because my friends did it, so quarantine gave me the opportunity to stop doing it."
Quarantine left an impact that still affects people two years later, such as by developing love for activities still continued today, finding new time-filler activities for when struck with boredom, or discovering that previous commitments no longer bring happiness. Those few months were such a formative part of our life that no one could have predicted.