Gymnastics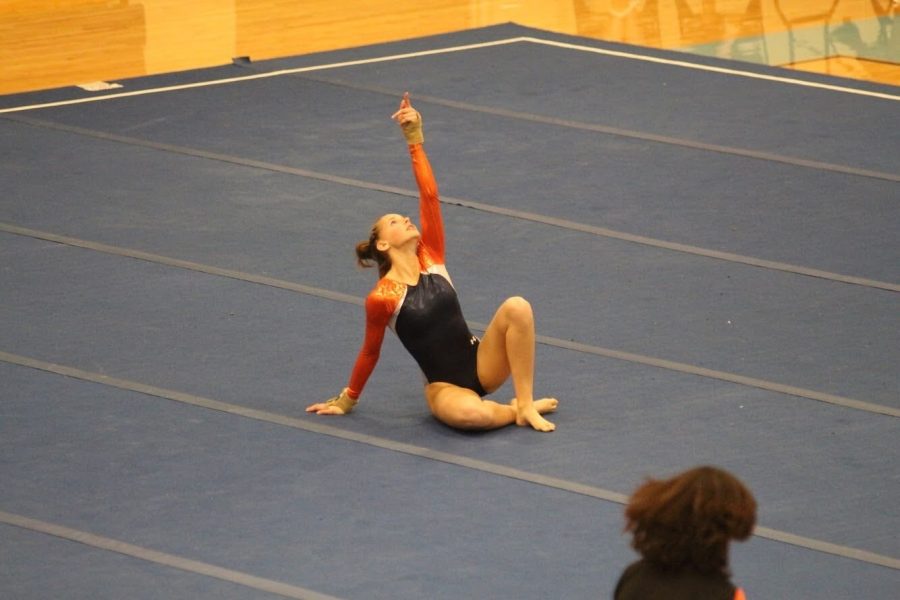 Sean Stuck, Entertainment editor
February 3, 2020
Being a senior in high school is a different experience for everyone. People who apply for college frantically get in their college applications, and others just try to get through the rest of the year.
For some of the seniors, gymnastics has been a constant throughout their time in highschool, working through the seasons and finally getting to know the intricacies of the sport.
"You get a start value which is your routine score if you were to perform it perfectly. Then based off that start value the judges take of points called deductions, they can take it off for falls, bent legs, and other imperfections," said WS senior Rebecca Giles.
There are four events that the gymnasts have to master in order to get the highest possible team and individual score. The events are called apparatuses: vault, bars, beam, and floor.
Being a team scorer is one part of being a senior, but there is also a large leadership component that will help inspire the next generation of Spartan gymnastics.
"I love being a senior/captain on the gymnastics team because of the way the younger girls on the team can look to me for coaching and the role I play in their growth," said senior Kathrine Shipley.
Being a leader for the younger students can be challenging because you have to be a role model and perform comparably to the rest of the team.
"Being a senior is a lot harder than we all expect, you have to not only look after yourself and make yourself better but your teammates as well. You have to be the first one to at practice and the last one to leave, we take care of all the behind the scenes setting up and extra work for our team. Right now we have two juniors that are going to be amazing role models for the team next year," said WS senior Olivia Penna